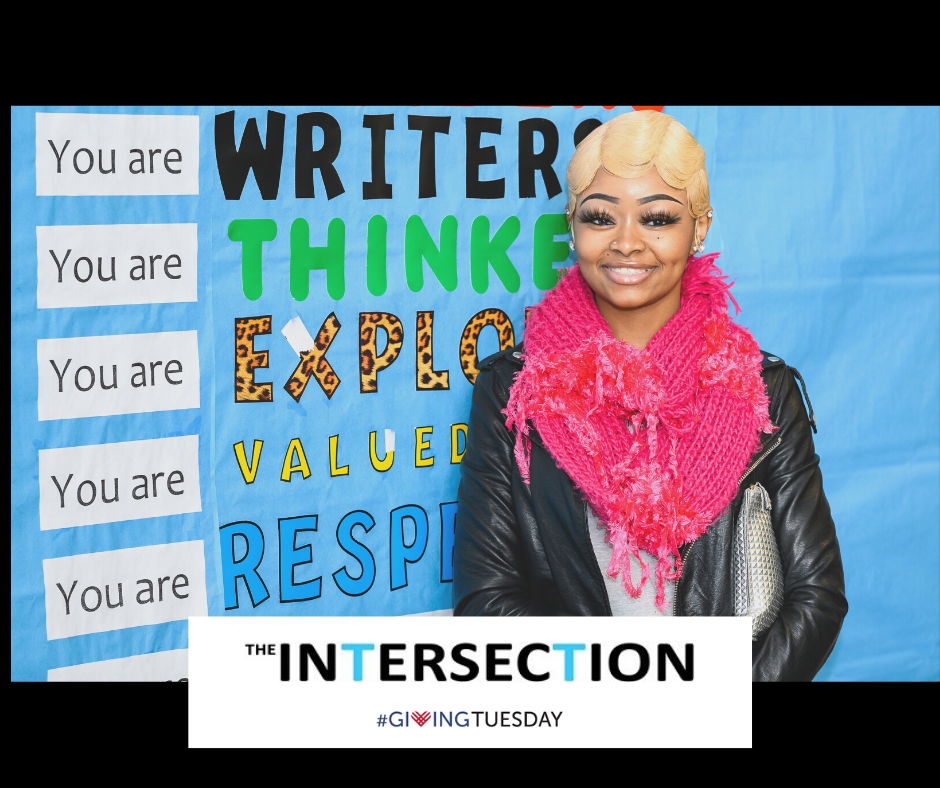 The Intersection supports tenth through twelfth grade Baltimore City students in becoming life-long leaders dedicated to changing systems and structures of inequity in their schools and communities. During their three years with The Intersection, each cohort of Student Leaders learns about the assets of the Baltimore community, studies issues that impact themselves and their peers, works alongside other community groups and accomplishes powerful goals personally and professionally.
You can support a Student Leader today with,
$50 - A care-package for one Student Leader to take to college with them.
$100 - An hour of mindfulness training for Wellness Wednesdays.
$250 - A three-hour SAT Prep session for all Senior Student Leaders.
$500 - Provides a week-long community organizing training for Sophomore Student Leaders.
Donate via Credit Card or eCheck
FAQ
Is my donation and credit card info secure?
Yes, the security and confidentiality of your information is our highest priority. We will not sell, trade or share your personal information with anyone else, nor send donor mailings on behalf of other organizations, and we will only share personal information if you have given us specific permission to do so.
Is my donation tax deductible?
Yes, we are a 501(c)(3) public charity recognized by the IRS. Your donation is tax-deductible to the fullest extent permissible by law.
How do I know that my donation was made successfully?
You will receive an emailed receipt immediately after your donation is submitted and your credit card is processed. Your donation will also show up on your bank or card statement within 1-3 business days.
Do I get a receipt?
Yes, a receipt is sent to your email inbox once your donation is processed. Please be sure to keep a copy of your receipt for tax purposes. If you select a recurring donation, you will be sent an individual receipt each period when your donation is processed.
Is my donation private?
We will not share or sell a donor's personal information with anyone else, nor send donor mailings on behalf of other organizations.